One Eye Red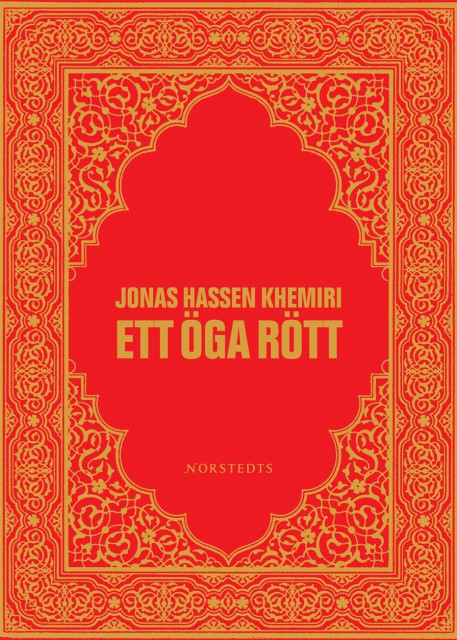 Halim is in junior high school and has just moved with his father from the immigrant-dominated suburb where he grew up to inner city Stockholm. To Halim, the move is a great betrayal and a tremendous loss. What's more, he fears his father – the old revolutionary – is losing his faith and his spirit. Why is all he cares about that Halim speaks Swedish? What about Islam? What about the fight?
Halim often takes the subway out to his former home to spend time with Dalanda, an old woman with fundamentalist Islamic beliefs who feeds him a steady stream of radical ideas. And Halim wants nothing more than to be radical. He retreats increasingly into himself with the goal of becoming a sort of super-immigrant, an idea-revolutionary, an Arab crusader, a "Sultan of Thought". Halim sheds the perfect Swedish of his childhood and adopts a new manner of speaking that suits his new vision of himself. But there is trouble at school, he longs for his deceased mother, business in his father's dusty everything-store is bad, and Swedish society doesn't seem to want to cut them any slack.
Told in Halim's jubilantly rhythmic and heavily accented Swedish, One Eye Red (Ett öga rött) is a tour de force of stylistic bravado and narrative inventiveness that frames the experience of a young man's alienation in a way that is at once humorous and painful.
Widely believed to be one of the most notable books written in Sweden in the past decade, One Eye Red won the Borås Tidning Award for Best Literary Debut and became the best-selling paperback, any category, in Sweden in 2004 – selling over 200,000 copies. The cult classic became a film in 2007.
---
"This bildungsroman about a young man in crisis has the makings of a classic."
– Upsala Nya Tidning (SE)
"I can't remember the last time a novel made me so euphoric."
– Arbetaren (SE)
"A damn good book…. brilliantly crafted, powerful prose."
– SVT (Swedish Public Television)
"One Eye Red is a joy to read; captivating and in many places sharp and funny."
– Svenska Dagbladet (SE)
"One Eye Red is an important debut novel, not just because it fills a void, but because it challenges some of the expectations created by the genre."
– Expressen (SE)
"The prospect that Halim is intentionally presenting a self-caricature beckons to us throughout the book, opening the door to issues of authenticity and role-playing that extend far beyond its covers."
– BLM (SE)
"Stylistic precision and psychological insight, a wicked good debut novel."
– Café Magazine (SE)
---
GENRE
Literary Fiction
PUBLISHED
2003
PAGES
251
READING MATERIAL
Swedish edition
RIGHTS SOLD
Denmark, Gyldendal
Finland, Johnny Kniga
Germany, Piper Verlag
Japan, Hayakawa
Netherlands, De Geus
Norway, Gyldendal
Serbia, Odiseja
Sweden, Norstedts
Turkey, Pegasus
For more info regarding international rights, please Ahlander Agency.
---
Book fuel
Förstora bildspel
Enlarge slideshow
Stäng bildspel
Close slideshow