News 2014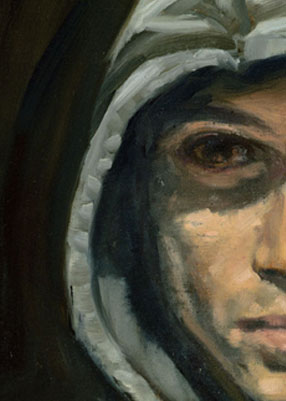 Khemiri's play I Call My Brothers is spreading outside of Sweden. After premiers in Norway, Denmark and Berlin the play opens in New York February 2 2014, produced by the Play Company (the same team that produced the Obie Award-winning version of Invasion! in 2010).
Directed by Erica Schmidt
Translated by Rachel Willson-Broyles
NEW OHIO THEATRE
154 Christopher St.
 New York, NY 10014
Khemiri's third play, The Hundred We Are, opens in Paris at Théâtre Ouvert, January 20, 2014.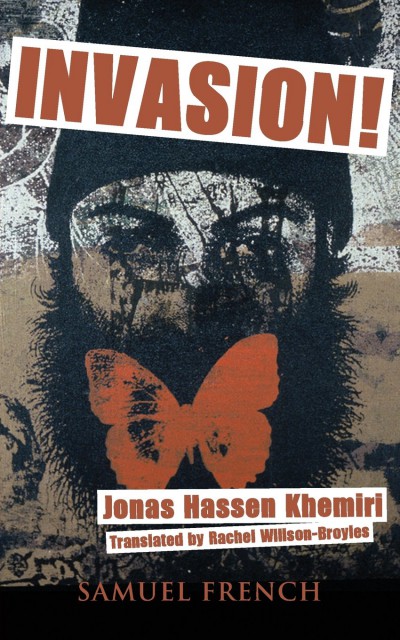 Khemiri's first play Invasion! is now available in English, published by Samuel French.
Khemiri has initiated a writing workshop for undocumented refugees in Sweden. In 2014 three texts from the workshop were published in Sweden, Norway and Finland.  More info about the workshop here.
In October 2014 Khemiri's third play The Hundred We Are opens in London, at the Yard Theatre. UK title: . Director: Jamie Harper.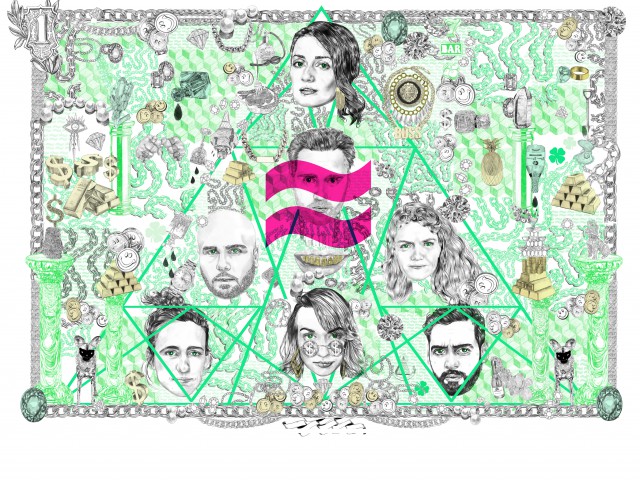 Khemiri's sixth play is called ≈ [Almost Equal To] and has its first performance at the Royal Dramatic Theatre in Stockholm, October 23. Farnaz Arbabi is directing, the cast is amazing and the writer has described it as a "weird play about numbers, economic thinking and demons". Very positive reviews and all performances sold out until spring 2015.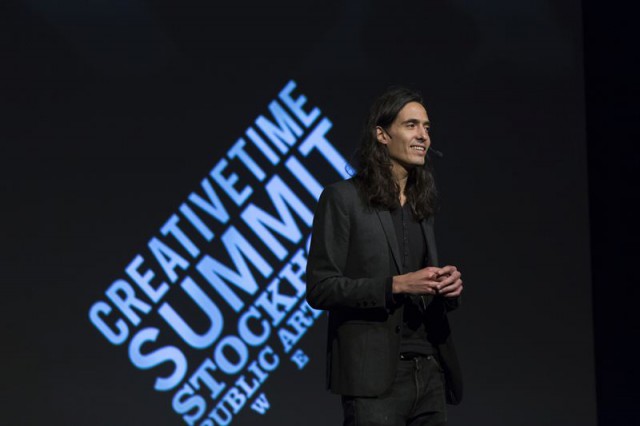 In November 2014 Jonas Hassen Khemiri was invited to give a 10 minute lecture at Creative Time Summit in Stockholm. Theme: Nationalisms. Click here to YouTube the talk.
A new documentary about Swedish literature featuring among others Sara Stridsberg, Henning Mankell and Khemiri will air on the German-French channel ARTE, November 12.
Khemiri's fifth play I Call My Brothers will be read at Comédie-Française in Paris at 2PM, Sunday November 30, 2014. directed by Michel Didym. (Merci de réserver par téléphone 01 44 58 98 41 ou par mail claude.martin@comedie-francaise.org)
I Call My Brothers opens in more German cities: Theater Peripherie, Frankfurt (October 2 2014), Theater Bremen (April 18 2015), Schauspiel Essen (April 26 2015) and Thalia Theater Hamburg (May 2015). It is still playing at Ballhaus Naunynstrasse, Berlin. And, as always (?), Khemiri's first play Invasion! continues to be performed at the Thalia Theater in Hamburg.